The Super Bowl's Impact on Business Free Speech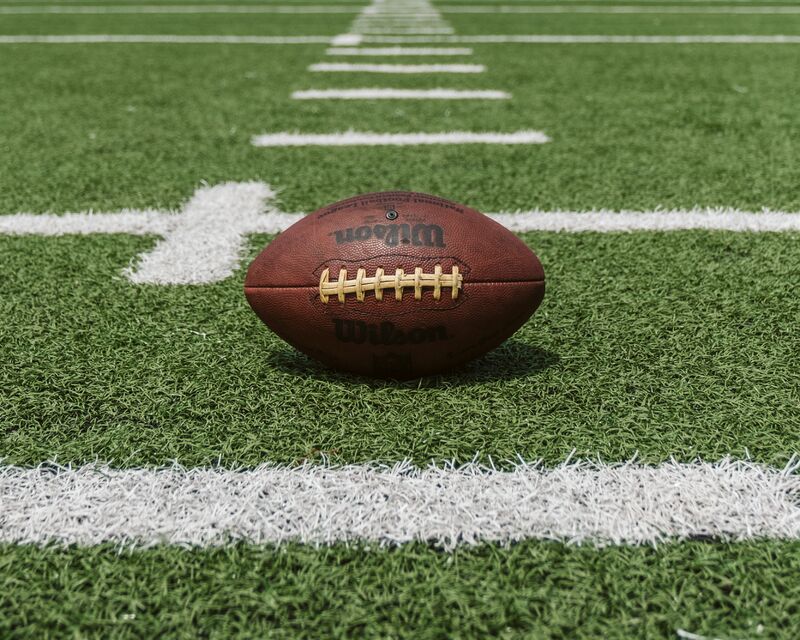 By Bradley Greenberger*
As the chaos of Super Bowl LVII dissipates, a lasting impact has been made on Arizona businesses. In addition to the $600 million economic impact,[1] the rights and procedures for host cities have changed for the future. In 2022, the City of Phoenix passed Resolution 22073, amending Phoenix Zoning Ordinance Section 705 F.1.B, requiring temporary sign permits in designated "Clean Zones" to be approved by the NFL and the Super Bowl Host Committee.[2] Designating Clean Zones is nothing new for the NFL,[3] nor is it unique to football.[4] The Clean Zones for this Super Bowl extends for the areas around the stadium and parts of downtown Phoenix.[5] It requires permit approval by the NFL and Host committee for temporary structures, sales on the street/sidewalk, and temporary commercial and advertising signage.[6] The purpose of these restrictions is to protect advertising deals with NFL sponsors.[7] These restrictions have caused issues in the past. During the 2017 Super Bowl in Houston, the host committee scrambled to spray paint over tires on food trucks because they were not Bridgestone, the NFL's official tire partner.[8]
These restrictions have not gone unchallenged in the past. In 2013, a lawsuit was filed by the ACLU in federal court challenging the New Orleans Clean Zone, which encompassed the area around the Superdome, the entire French Quarter, and other neighborhoods.[9] While the lawsuit was successful in reducing the Clean Zone to public areas surrounding the stadium, the ruling did not upset the policy of allowing the NFL and Host Committee to maintain control.[10]
The restriction did not go unchallenged in Arizona either. Bramley Paulin, the owner of property adjacent to a downtown Phoenix Clean Zone, entered negotiations with Coca-Cola to secure an advertising deal with his property.[11] However, the NFL is sponsored by competitor Pepsi, so the zoning restrictions caused the deal to fall through.[12] Paulin, represented by The Goldwater Institute, filed suit, alleging the zoning law is a prior restraint on speech and an unconstitutional delegation of governmental powers.[13] The court agreed on both points, finding the zoning plan was a delegation of powers without governmental oversight.[14] The city agreed to remove the NFL and Host Committee from the permit approval decisions.[15]
The city then issued Resolution 22095, which removed the NFL and Host Committee from approval decisions but did not provide a remedy that would allow temporary signage to be available for Super Bowl weekend as the typical process takes four to six weeks.[16] [17] Therefore, the parties went back to court requesting immediate relief.[18] The court called this a moving of the goalposts, recognizing that the only way to get legal permission for temporary signage was still to ask the NFL for a permit.[19] The court rejected any notion that the delay was Paulin's fault, as the NFL and city created the circumstances themselves.[20] Thus, the court ordered the permit office to make a decision on Paulin's application within forty-eight hours.[21] Counsel for Paulin noted, "Freedom of speech—including the right to advertise—is one of our most basic constitutional values. As the big game approaches, it's refreshing to see our constitutional rights start the festivities with a clean touchdown."[22]
---
* J.D. Candidate, Class of 2024, Sandra Day O'Connor College of Law at Arizona State University.
[1] Abigail Gentrup, Phoenix Expects $600M Windfall from Eagles-Chiefs Super Bowl, FRONT OFFICE SPORTS (Jan. 29, 2023, 10:31 PM), https://frontofficesports.com/phoenix-expects-600m- windfall-from-eagles-chiefs-super-bowl/.
[2] Paulin v. Gallego, CV 2023-000409 (Super. Ct. Ariz. Maricopa Cnty. 2023).
[3] The NFL has previously imposed Clean Zones in cities like New Orleans, LA and Arlington, TX. See Sam Borden & Cara Coello, How the Super Bowl Tests Boundaries, Including the Constitution, ESPN (Feb. 7, 2023) https://www.espn.com/nfl/story/_/id/35583812/how-super- bowl-tests-boundaries-including-constitution.
[4] Similar Clean Zones have been enacted in the areas around Olympic venues and World Cup Stadiums. See Borden & Coello, supra note 3.
[5] Paulin, CV 2023-000409, supra note 2.
[6] Nicole Grigg, 'Clean Zone' Will Be in Place for Super Bowl Around State Farm Stadium, ABC 15 ARIZONA (Sep. 19, 2022, 9:57 PM), https://www.abc15.com/sports/clean-zones-will-be-in-place-for-super-bowl-around-state-farm-stadium.
[7] Borden & Coello, supra note 3.
[8] Id.
[9] Bruce Eggler, Size of Super Bowl 'Clean Zone' Reduced by Federal Judge After ACLU Suit, TIMES PICAYUNE (Jan. 25, 2013, 5:03 AM), https://www.nola.com/news/politics/size-of-super-bowl-clean-zone-reduced-by-federal-judge-after-aclu-suit/article_16b89067-9146-5544-b767-c31c7f3daeac.html.
[10] Id.
[11] Paulin, CV 2023-000409, supra note 2.
[12] Kevin Reagan & Bianca Buono, Judge Rules Phoenix's Super Bowl 'Clean Zone' Rules Were 'Unconstitutional', 12NEWS (Feb. 3, 2023, 2:51 PM), https://www.12news.com/article/sports/nfl/superbowl/judge-rules-phoenixs-super-bowl-clean-zone-resolution-unconstitutional/75-f3b0fef1-8780-4377-9928-41555a1c1617.
[13] Paulin, CV 2023-000409, supra note 2.
[14] Paulin, CV 2023-000409, supra note 2 (quoting Emmett McLoughlin Realty, Inc. v. Pima Cnty., 203 Ariz. 557, 559 ¶ 7 (App. 2002).
[15] Paulin, CV 2023-000409, supra note 2.
[16] Id.
[17] With the lawsuit being filed in January 2023 and Resolution 22073 being repealed in the middle of the month, it was practically impossible to go through the regular permit process in time for Super Bowl weekend.
[18] Paulin, CV 2023-000409, supra note 2.
[19] Id.
[20] Id.
[21] Id.
[22] Timothy Sandefur, VICTORY! Court Orders Phoenix to Stop Censoring People for the Super Bowl, GOLDWATER INST. (Feb. 2, 2023), https://www.goldwaterinstitute.org/victory-court-orders-phoenix-to-stop-censoring-people-for-the-super-bowl/.